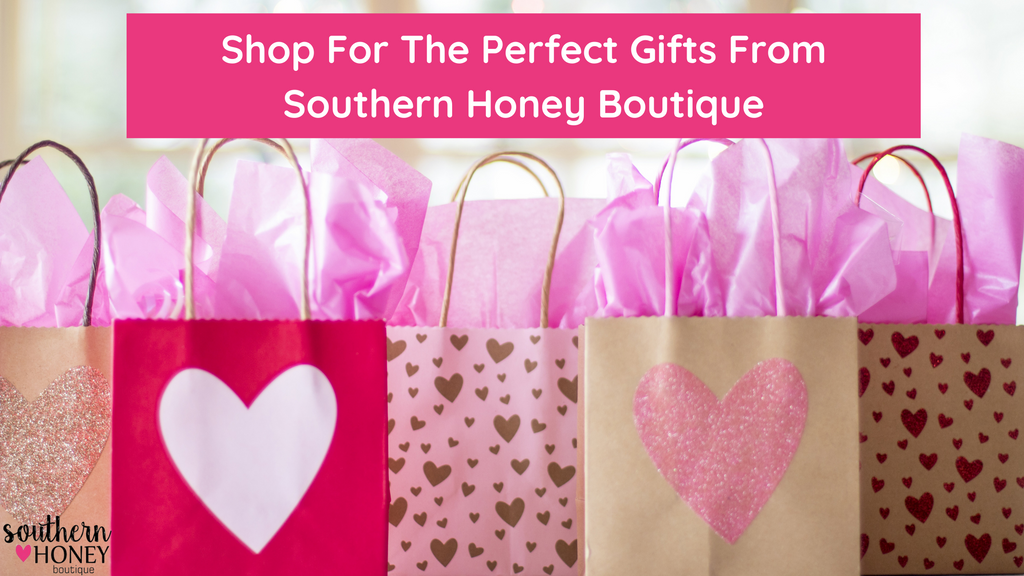 Best holiday deals: Shop for the perfect gifts from Southern Honey Boutique
Christmas is around the corner, and we're sure you cannot wait to attend the Christmas parties you've marked on your calendars. Well, where there is merrymaking, there are gifts, and how can you go empty-handed for a Christmas party?! With Texas boutiques, we have curated a list of Christmas gift ideas that you can choose from and surprise your friend with something to cherish for a lifetime. You can find trendy tops, chic bottoms, stylish accessories, and so much more on our online trendy boutique- Southern Honey. Let's explore more…
Lightweight Puffer Jacket:
A warm Lightweight Puffer Jacket is always trendy and one of the most loved gifts to any woman. Choose from a range of colors available on our website and always go for a size up to be assured. Go for nude universal shades or bold colors that stand out. These can be worn over dresses, tops, overalls, pantsuits, or almost anything and make a great statement. Our lightweight puffer jacket is running a huge discount at the moment, and this is your perfect chance to grab one for your bestie.
Ninja Tinted Sunglasses:
Ninja tinted sunglasses are useful 365 days, especially if you love stepping out. These are made up of Tortoiseshell lenses with black frames giving a stylish look. They're versatile and go with every outfit. Gift your loved one a pair of these sunglasses. They will surely fall in love with these sunglasses.
Concho Belt:
If your buddy/ family member loves belts, then this multi-stone concho belt is the perfect gift for them. This super peppy concho belt is studded with multi-colored stones and looks stunning over any solid tinted pant, skirt, or shorts.
Cute bracelet:
Looking for a universal accessory to gift out? Go for this gorgeous color block bracelet with a variety of colors all embedded in one. This cute bracelet goes with every outfit and makes you look glitzy no matter what you choose to wear. We have four variants you can choose from and make your loved one happy!
Winter Special Sweaters and Jackets:
Get the chic and warm sweaters and jackets in our store to gift your near ones. It is one of the best gifts for your friend, cousin, or aunt as it gives them protection from the cold and stylish look. Get the best sweater deals from our online clothing store. 
Aztec Sherpa Pullover:
What's better than gifting a comfy and fashionable pullover this winter? Aztec Sherpa Pullover is one such outfit with significant versatility. It goes perfectly with any type of jeans, shorts, skirts, trousers, or lower of your choice.
Add this styling tip as a note with the gift – Pick up any jeans of your choice from the wardrobe. Tuck in the pullover partially, add your favorite sneakers to this look. Today, it's your winter outing look!
O ring keychains:
We all have the habit of misplacing our keys, and to prevent this, we attach them to our keychains. Hence, a keychain is a thoughtful gift to anyone this Christmas. Add some affection by attaching a caring note for the person. Here you are, with one of the most sensible Christmas gifts for your friend or family member! Get the majestic O ring keychain made from snakeskin and pack it up for your favorite person.
Fuzzy Christmas socks:
Fuzzy Christmas socks are some of the wonderful gifts you can ever think of. These cute little socks are available in maroon, pink, and grey colors and attractive designs. The white fur at the open end gives a cute appearance to the socks. You can gift them to the kids at your party. They are also good for adults. 
Pro-tip – Add some cute little gifts like keychains in these socks to make them a perfect Christmas present!
Lounge Set:
Want to buy a relaxing Christmas gift for your bestie? Try getting the comfy and cozy lounge set from our online store. You get choices for colors as well as the prints while purchasing this set! Select a larger size to enhance comfort. The round neck tee with a full-length skin-tight trouser makes it the best outfit for winters. Your friend can also use it as sportswear or during workouts.
Jelly Bangle Bracelet:
Bracelets are always at the top of the gift lists. Are you looking for some unique multipurpose bracelets? We have brought amazing jelly bangle bracelets with a variety of colors. Untie the cute knot, and you get separate bangles. Don't miss this versatile hand accessory, especially when you are getting them at highly discounted rates. Grab them, pack them, and gift them this Christmas to your near and dear ones.
Merry Christmas, folks!
Hope you enjoyed reading about our gifting ideas and are now pumped up to shop Christmas outfits for your buddies and loved ones because it's time for the jolliest festive season!