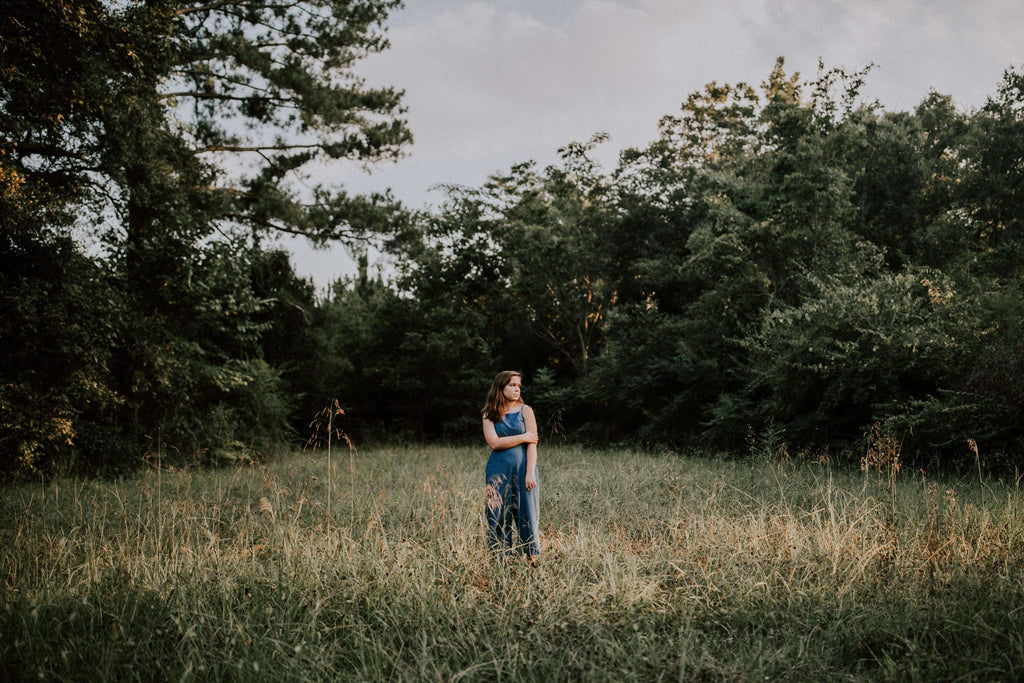 How to look sophisticated in a cute romper
Today's fashionista's explore different styles and trends that are not bound to any particular age group. Women sometimes like to dress-down like small angels wearing Cute Rompers, which can be a true style statement.
Wearing these classic stylized dresses not only elevate your flattering persona but also offer optimum comfort levels. Adorning them with some creative styling and perfect accessories can turn these baby outfits to super flattering grown-up looks!
For those who would wonder what rompers are, the most basic explanation would be that they are two pieces of garments (a top and bottom) sewn together to form a single piece. Rompers can technically be of varying lengths; but, most think of rompers to be above their knees.
Let's check out some latest trends and tips on how to look effortlessly chic with cool rompers!
1) Pick the perfect colour and fabric
One cannot deny that these were initially considered as outfits for young children, so to avoid the childish tinge it is imperative to choose the right hues and materials. Also, women wear rompers in both casual and formal settings, demanding vivid considerations.
You can leave the pinks and sky blues for the tiny brats, focusing on trendier hotter shades.
Our best friend's black is always a cool choice for formal settings. The Cami Jumpsuit, BE My Guest Jumpsuit and the Cali Jumpsuit would all serve this purpose.
The versatile choice for cool summer clothing would be serene white. Check out the Safari Trip Jumpsuit and The Zeni Flutter Romper. Pastel shades would do the right justice to emphasize your skin tone for parties or picnics.
The earthy shades of grey, brick or blue are fantastic as they are perfect for your outdoor trips with your loved ones. You can try out The Penny Jumpsuit and The Alex Smocked Jumpsuit to soothe your souls.  
Comfy cotton fabric is the most coveted choice to survive in the hot sweltering summer season. Albeit, the same romper would have to be in satin or more structured fabric to meet the classy style for party-goers. Bang On! You can pick our classical Deep V Lace Romper for a niche look!
Bold prints, stripes, floral: You would drop dead with the variable print options available. Our Tie Dye Jumpsuit, Little Button Down Romper, A Circus Fling Jumpsuit, and Out and About Romper would sway your hearts away.
2) Pick Your Sleeves: Long or Short
Women love the versatility and juvenile feel their rompers provide. It is a secret weapon for women who want to look fashionable with minimal effort. For that sporty look, you can always prefer spaghetti or strapless outfits. For more dignified occasions, you can transfer that sportiness of rompers into a more grounded look by adding long or short sleeves. The magic of sleeves is that they balance the short bottoms of your rompers to make them look appropriate for family events. Check out Flutter Sleeve Jumpsuit for that mature look, best suited for professional working women on the go all the time!
3) Perfect Fit Ticks
There is no doubt that a romper fits all body types, regardless of how tall or thin you may be. Whatever style of romper you're looking for, there's one that will work for you. A word of caution!  
A romper that does not fit well can turn the entire look bizarre. The romper waist should fall perfectly on the slimmest part of your waistline and the bottom should not be below knee-length. It is best to check yourself in the dressing room mirror before you make your final pick while shopping from stores. 
Though online shopping does not offer this privilege, you must check the size charts for your vital stats to pick the right measurement. Still, your tailor can always make few alterations to make it fit as if it was tailor-made for you.
4) Accessories Are A Must
Even though rompers are low-effort, stylish outfits, the right accessories are a must for that perfect complete look. You can make rompers dressy with heels for a night out at the club or keep them casual with sandals for a fun brunch. Denim rompers with white sneakers would look Oh-la-la for casual outings with your group.
Complimenting rompers with shirts is a fine style for casual workdays. Boho Times Jumpsuit can give you an idea of what the look would be like with a collared denim shirt.
A beaded long necklace, danglers or a clutch bag can complete your formal trendy look. This is my year Romper or Petunias Choice Romper are worth a look at Texas online boutique for your stylish encounters. Sometimes designers add accessories like bows, belts, or sashes to create that nostalgic effect.
Conclusion
The romper might be a great addition to your existing wardrobe, but a proper assessment of all the Tips on how to style a romper are vital. While the world would keep wondering how long it may have taken you to dress up so perfectly, only you would know that it took you only a few minutes. 
Southern Honey Boutiques is customer-friendly, with extensive varieties of Cute Rompers. We promise we won't let you go without a thousand compliments.