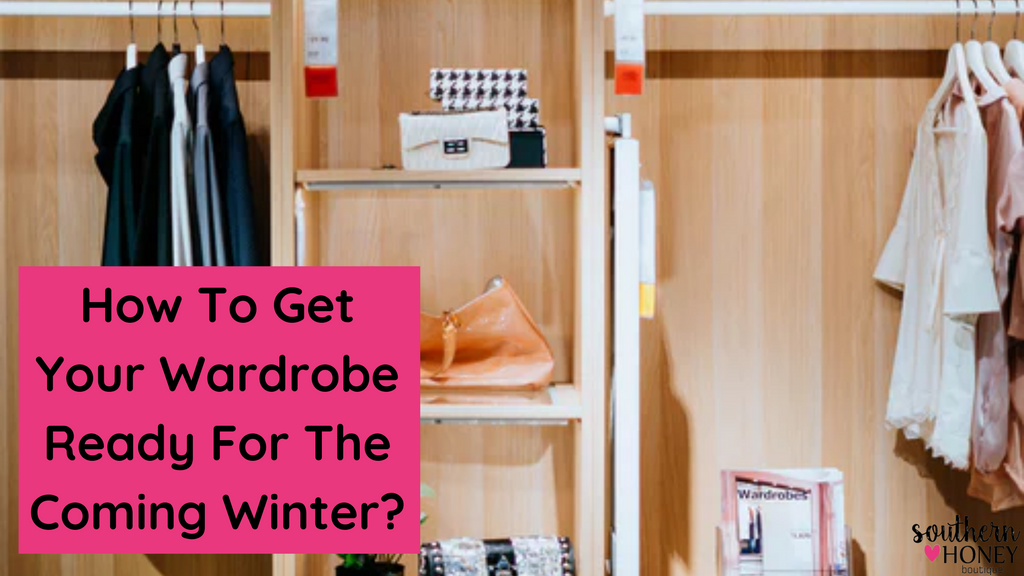 How to get your wardrobe ready for the coming winter?
Introduction:
Fall season is kind enough to give us a choice between layers and no layers. But winter, dear ladies, comes with a weather that makes multiple layers mandatory for the time being and we struggle to find options to experiment with our outfits every day. 
The temperatures feel like they've reached the freezing points of our bodies and we just feel the need to curl up in our comfy old hoodies due to the lack of outfit options during winter. But if you think that great styling is not possible even on the darkest and coldest of winter days, let us tell you: Not anymore! We are here with a few simple fashion tips that can help you make your wardrobe winter-ready. Read on to find out!
Try to reuse all the clothing from previous seasons: 
All clothing is winter clothing if we are smart enough. Reusing your summer or spring clothes by adding extra layers to your outfit is one of the best ways to keep wearing your regular clothes without really giving your wardrobe a complete makeover. 
E.g. pair up the skirts from summer with leggings and tights, and add a pair of sneakers or whole boots to protect your feet from the cold. One can also use t-shirts and tops from summer and spring by pairing them up with outerwear like trendy cardigans and jackets.
Be a pro at layering:
Winter is a season of unexpectedly low temperatures, and the uncertainty of this season makes it mandatory for us to be prepared for the coldest days ever. Layering is the best trick to escape the freezing cold of winter while looking fashionable at the same time. Stylish layering is an art and you need to master it if you want to look like a complete diva even in the minus degree temperatures of winter.
You can make a whole winter outfit by layering items like camisole tops, t-shirts, jackets and scarves as each layer. Make sure that your outermost layer is warm enough and protects you against the chilling winter breeze. Adding cute oversized sweaters and hoodies is one way of dressing up. You can also try adding denim jackets on warm sweatshirts and tops. Just make sure that the colors go well with each other and also with your bottom-wear.
Go for skinny jeans:
Summertime is way too hot and sweaty for wearing skinny jeans, but winter season is perfect for all your body-hugging, skin-tight women's clothing items. Wearing skinny jeans allows you more space to add layers to your outfit, and it also keeps your body warm at the same time.
If you are a fan of boots, skinny jeans would make the best combination with them, aesthetically speaking. Adding a fur coat or a leather jacket on a solid top along with skinny jeans and boots is one of the classic combinations of winter fashion and it looks good on literally everyone.
You can still wear dresses!
Arrival of winter doesn't need to be the reason you lock up your favourite dresses in your closet to wear in next summer. If you style your dresses appropriate to the season, you can continue wearing your dresses and look even more adorable in them.
Here are a few tips that could help you style short dresses for winter:
Add thigh-high socks or stockings to protect yourselves from the cold.

Add cardigans on the top of your dress to make it look cuter

Wear your shorter dresses like tops and pair them up with jeans and leggings
Go denim on denim:
Denim on denim is an underrated style which if styled properly, can serve their purpose as a winter outfit. All you need to do is combine the most appropriate shade of denim with the other piece of denim that you're wearing and add proper accessories to enhance the look.
You can combine contrasting denim pieces and blend them together by accessories. Another option for you is to just pair up similar hues of blue and black and add a fashionable touch by adding trendy sneakers or bright contrasting shoes to the outfit. You can also experiment with elements like beanies and solid contrasting tops to make your denim-on-denim outfit look perfect.
Casual blazers for the win:
How can we forget the grandeur and grace that a semi-casual or casual blazer could add to your outfit? If you have an online meeting or even a casual get-together, blazers are super easy to wear and you can always switch them with occasion appropriate outerwear without any fuss.
The better the prints on your blazer, the more your winter outfit looks stylish. Classic prints like leopard print looks amazing on solid tops and skinny jeans. You can also use a reverse combination of plain blazer and printed tops for novelty.
Conclusion:
Winter is a season where warmth and comfort matter the most. You cannot compromise on your health just to look fashionable. This blog gives you an idea about how to stay warm while also looking your best and reusing all your summer fashion at the same time. Southern Honey boutique gives you numerous options for all the clothing items above and it is one of the best trendy online boutiques out there for all your winter outfit requirements.