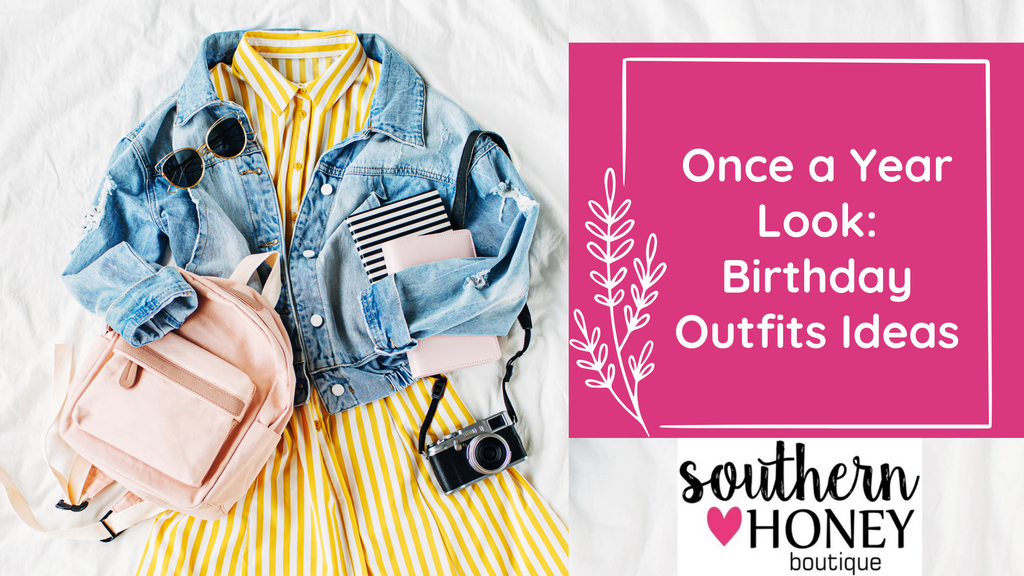 Once a Year Look: Birthday Outfits Ideas
A birthday is one of the most important days in the life of a person. There are numerous reasons as to why you should celebrate your birthday with utmost joy and happiness. It is a joyful occasion for you, your friends, your family, and everyone that is close to you. And if you wish to honor this day, why not do it in style?
Depending on the types of celebrations, we have curated a guide for you to decide your birthday outfits and found you the best pieces from trendy online boutiques. 
Let us show you how you can be the showstopper on your best day!
Outfit 1: Casual evening outing
Have a nice dinner planned with your significant other on your special day? Here's a bunch of birthday outfit ideas for 2021!

The first tip is to pick the dress according to the type of venue you'd be going to. Pick one of the best trendy dresses to suit the occasion and pair it up with the right kind of accessories. The Marsala Flowy dress would be a great choice if you are visiting a nearby café in the evening. With that, combine your favorite pair of heels or booties and hand yourself a beautiful designer handbag. Regarding make-up, be light on it because you are going for the casual vibe.
For accessories, you can go with a nice pair of boho earrings and a charming bracelet.
Outfit 2: Dinner with a friend
Dark colors and sheer fabrics do really well if you want to go to a place with dim lights in the evening. The Flounce Sleeves dress from the Southern Honey boutique is the best choice if you want a cute, breezy yet lovely look for your dress. The sheer fabric of the dress makes you look amazing and you can experiment a lot with the accessories and make-up as well.

Add statement earrings to enhance the whole look and do not forget to put on eyeliner. Smokey eyes would look the best with this dress, and if you can, just lay your hair open with wavy curls. For footwear, pick a pair of heels that goes well with the color of the dress. Brown would suit the whole vibe we're trying to create here.
Outfit 3: The playful date outfit
If you are planning to go on a chill, playful, daytime date or a family outing, choosing a cute bubbly outfit will be the best idea. Choose rompers and jumpsuits for such occasions, as they are a great fit for both, daytime and nighttime. 

With the Penny Jumpsuit from our trendy online boutique, you can jazz it up a notch on your birthday. If you are more of a romper girl, the Martha Party romper is for you. To accessorize, add your favorite pair of heels or a chunky pair of sneakers if you will. Next, accentuate your beautiful outfit by adding a few pieces of statement jewelry. After all, you are the princess for the day!
Outfit 4: Celebrate yourself
Take yourself out on a date and gift yourself the love you deserve. The best thing about solo dates is that you decide the dress code for yourself. Regardless of anything else, choose the most comfortable yet trendy outfit that you'd wear.
Skirts are something that often get forgotten when it comes to trendy outfits. But if you are someone who knows fashion and style, you cannot resist picking up our Leopard midi skirt. Pair it up with a cute blouse or silk shirt. Or better, add a pair of stockings to the outfit with your favourite shoes to make it the hottest solo date outfit you've ever worn.
Conclusion: 
Birthday is one of the most important days for everyone and you deserve to have an amazing outfit, just for the special day. If you are looking for the best outfit ideas for this year, you should visit Southern Honey boutique as it is one of the best trendy online boutiques in Texas.