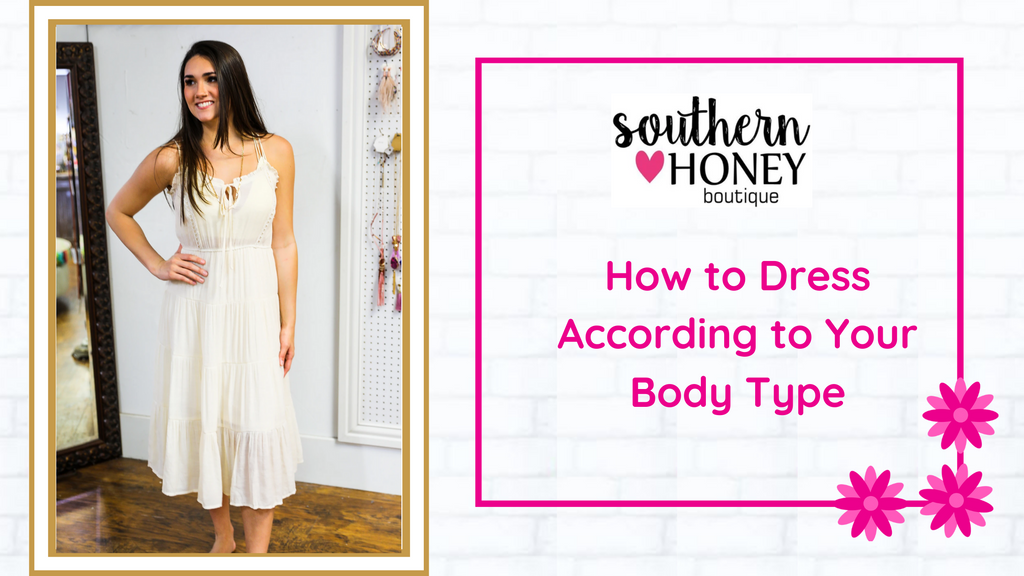 How to Dress According to Your Body Type
Fashion is not just about creating an impression or self-expression, but it is also about knowing your body type. The female body comes in various shapes and sizes, all of which need to be considered in picking style ideas.
Finding the most flattering fit for your silhouette (as you see fit!) takes time and a few fashion mishaps here and there. Our bodies are so distinct that we must first comprehend them before we can adorn them.
So, leap and find some of the best outfits in various shapes and sizes that will fit you like a second skin at the online boutiques.
Check out some fresh ideas to pick the right dress that is perfect for your body type.
Pear-Shaped Body
The hips and thighs of a pear-shaped body type are usually more prominent than the rest of the body parts. Pear forms are characterized by a definite waist and hip curve and a more extensive, rounder bottom. If you are in this body type, you could go for a maxi dress, a V-neck or plunged neckline dress, shift dress, or even an A-line dress that hugs your curves perfectly. Check out some fabulous dresses at the online boutiques to rock that voluptuous body!
Hourglass Shape
Curvy is a term used to describe the hourglass body shape. The bust and hip measurements of women with this form are usually relatively equal. They have a rounded bottom and a fuller bust, hips, and thighs. They have symmetrical (meaning their legs and torso are around the same length) and a proportional figure. If you are in this body type, show off your curves! Figure-hugging and form-fitting clothing are perfect choices if you want to highlight your gorgeous curves. Just make sure the dress fits properly in all the right places. Belted dress, bodycon dress, and a wrap dress are a few options you can find at the Texas boutiques.
Apple-shaped Body
The apple body form is typically well-proportioned. These women have a bigger chest, a fuller midsection, and curvy hips. Women with apple-shaped bodies also tend to carry their weight in the middle or top portions. Things that can draw attention away from your upper body (i.e., using belts and waist ties to create a more defined waist) are worth considering when styling dresses. Fortunately, we have dresses such as flowy tunics, midi-floral prints, and flowy skirts that you can find at the Southern Boutiques to highlight your assets.
Athletic Body or Square/Rectangle Shape
Equal bust and hip measurements characterize the athletic body type, commonly known as the square or rectangle shape. With a flatter bottom, women with this body type have their weight distributed evenly throughout their bodies. Athletic body types are typically taller and leaner. There are multiple clothing options on the online clothing boutiques for women having an athletic body.

If you are in this body type, necklines with a round or sweetheart shape help soften any harsh lines giving you a curvier impression. Off-the-shoulder necklines are also a great pick since they elongate your shoulders and give you the appearance of an hourglass form. Find a wide variety of dresses that suit your body type at online boutiques USA.
Inverted Triangle Body Shape
The most athletic-looking body type is the inverted triangle. The hips are substantially smaller than the shoulders. If you are in this body type, straight-cut jeans and skirts with a natural inverted V shape will look good on you. Because your hips are significantly narrower than your shoulders, any top will look excellent with a pencil-cut skirt, thin jeans. However, make sure your upper body does not have much layering or definition because it does not need it. To find the perfect dress for your unique body type, go check out the online boutiques in Texas and find dozens of dresses that compliment your amazing physique.
Conclusion:
Every woman is uniquely shaped. Suppose you want to save yourself from the shopping nightmares with dresses that do not complement your body type; we are here to help! Go check out Southern Honey Boutique – a trendy online boutique to find a wide variety of dresses that suit your body type.