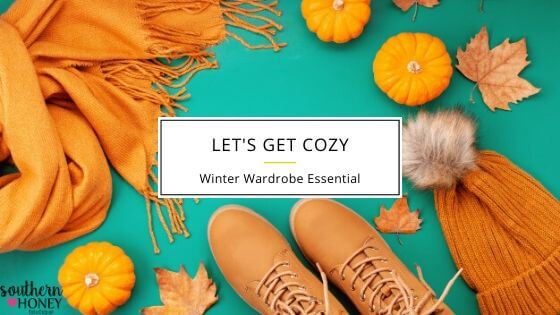 Essential Winter Wardrobe To Keep You All Warm and Cosy
Searching for outfits that look fashionable as well as keeps your toes warm? We understand that it can be challenging to pull together outfits, which are both weather appropriate and figure flattering. 
But, despite the chilly conditions outside, you can still have some fun with fashion and look great every day. 
Explore our exquisite range of outfits available at affordable prices. It's time to revamp your wardrobe with these cool women's outerwear collection.
1. Always Trending Long Cardigan
Upgrade your wardrobe with these long-sleeved cardigans which look absolutely stunning with dark coloured tops and blue jeans. Complete your look with either a pair of white ankle boots or white sneakers to make an alluring mark. Also, don't forget to accessorize yourself with bold make up; because this outfit is a perfect match for your date night.
A blazer is a key apparel basic. It is agreeable and when combined with various bottoms, it can give an exquisite look to your appearance. For an alluring and contemporary look, group your black blazer with your preferred pairs of jeans or trousers and make your outfit look stylish. And if you're off to work, try some colour contrasting tees or shirts with the blazer, accessorizing it with high heels or sneakers and giving a sophisticated look to your appearance.
3. The Angela Jacket:
This classic hybrid piece resembles an overcoat and typically has a collar as well as lapels similar to a coat. Partner this jacket as a second layer to a solid tee along with tights and knee high boots to display an elegant style. 
Or else, you even have the option of wearing it over a solid coloured dress. If it's chilly, layer thigh high boots under your look and accessorize with an infinity scarf to give you an ultimate chic look.
Are you craving for a 'country charm look' this winter? Express equestrian vibes by trying out a plain coloured tee or a well-fitting top with the Wild West Fringe Jacket, as the second layer and a matching pair of knee high boots over a pair of shredded jeans. Accessorizing your outfit with an identical hat and a pendant necklace will just be an add-on to your elegance. If that's not what you desire to go for a floral dress layered inside the jacket. 
5. Warm and Cozy Pull over:
Feeling lazy for even trying out different combinations with your outfit? Why not snuggle up this winter with this warm, simplistic and comfy pullover! They are just perfect for casual day outs and will help you beat the cold in style.
After all, today's trend is all about comfort clothing and making a statement.
6. Harleigh Hooded Denim Jacket:
It's time to ditch the usual leather jackets and go for the Hooded Denim Jackets as they are trending huge this season. Even on the coldest days, wear your hooded jacket by layering it over a dark coloured coat and pair it up with your black jeans or leggings. Accessorizing it with your black ankle boots and cosy wool scarf around your neck will just make you look more fashionable.
If you still don't own a denim jacket, well, do it already. Its flexibility is unmatched and hence, they are every woman's best friend. The KanCan everyday denim jacket will give exquisite look when paired with a solid white or black dress. For creating a casual and easy going look, grab a baggy high waist ripped jeans and a body fitting crop top along with the chunky jacket.
8. Just In Time Cardigan:
The classic Just In Time Cardigan has been in fashion since a very long time. A skinny jeans, a tee and a vintage cardigan on top goes hand in hand and gives an ultimate chic look. A perfect layering option is to throw a cardigan over an open neck top. A bodycon dress with a cardi on will flaunt your flirty look and you're all perfect for the date night.
9. The Charlotte Kimono:
Complete your boho-chic look, this fall, topping on this boutique kimono over a printed tee or a floral top. Combine your outfit with a pair of blue jeans, vintage boots, and belt to enhance your bohemian look. Remember, your look isn't complete  if you don't accessorize your outfit with turquoise necklaces, Cassidy hat and a Boho clutch.
10. The Perfection Sweater:
Create a cozy warm, stylish outfit for casual days and weekends, when you match your cute oversized sweater with your blue jeans and your walk-all-day loafers or sneakers. Enhance your look by accessorizing your outfit with a cute white beanie.
Further, the sweater is surely a closet staple for creating a fresh and light look when tried with a long skirt.
So, what are you waiting for? With so many ideas, at your disposal, stay stylish as well as warm and cozy, this winter with Trendy Online Boutiques.