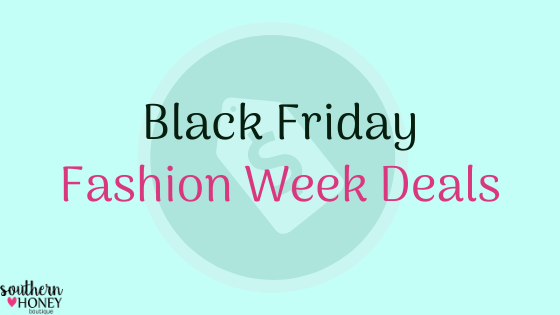 Celebrate Black Friday Fashion Week with Great Deals
It won't be wrong to say that shopping is more like a therapeutic experience for the women. Isn't it?
After all, nothing can be better than sitting in the comfort of your home and scroll dresses online with fancy colors and designs. Not just that, you can have a wonderful time, relieving the stress and satiate your hunger for shopping with just a click of a button. Enjoy this exquisite experience by transporting yourself to the world of fantasy by pairing up different outfits according to your preferences and tastes.
How about making it more exciting and fun?
Maybe, you can call your bestie for a late night snack party and you both can kill some time by sitting on the couch and checking out some of our amazing deals.
Well, all you need to do is sit back and relax while you indulge in Black Friday shopping with Trendy Online Boutiques. You won't be able to resist the temptation of our amazing and unique collection.
What are you waiting for?

Check out our spectacular collection with exciting Black Friday Deals
Tassels On My Sleeves Dress
Do tassels fascinate you? Do you want to add one more tassel dress to your wardrobe to complement your favorite tassel earrings? This cute little white rayon dress has tassels on its sleeves to add a subtle and gracious look. 
Wherever you go wearing this dress, it will cast an angelic shadow on the beholders. It is amongst one of our boutique dresses available for sale in just $34.
The Power Of Flowers Dress
Nobody can deny the power of flowers as they not only blossom to spread heavenly aroma but are also emblematic of joyfulness and happiness. 
This thigh-length full sleeve black dress with small white and red flowers scattered all over, gives you a sexy, elegant, yet strikingly bold glare.
Flatter Me Daily Dress
Every girl needs constant flattering to boost her confidence. This stunning light-colored short dress with a low neckline and medium length sleeves can spread the magic of your beauty wherever you go.
You can sway in this dress anywhere as the colors are subtle, with its design raising your style quotient high.
The uncanny fashion for the off-shoulder dress is everlasting! Are you planning to enjoy this Christmas in a beach? Amongst the most famous and Trendy Women's Tops, this sky-blue off-shoulder top with red and pink flowers can steal the show when paired with hot pants or jeans. 
So, rock this Christmas party with this exquisite blue flowery top that can rejuvenate you inside out.
Large Flower Palazzo Pants
Palazzos can go on any occasion bearing the power to create the look of a sensual silhouette. This henna-green flowy fit palazzo with intricate golden flowers can establish you as a glamorous diva when you pair it with light-colored top and high heels. 
The fashion for black outfits can never perish. This Black Friday, why refrain from adding one more feather to the cap? This flowy black dress whose bottom sits about mid-thighs is super soft and comfy to wear. 
You can stun in this elegant dress from party to romantic date nights with a glass of wine in your hand and graceful look in your eye. 
Summer Fields Tank
This yellow tank top will take you to the mustard fields with yellow flowers blossoming around and spreading love and prosperity. Groove in this lovely feeling with this cute tank top available in just $21 and pair it with denim jeans to complete the look. 
Relax and Enjoy Your Day Top
Planning for a weekend this Christmas to spend quality time with your loved ones? This dark pink-colored loose fit top is your right option, which is also one of the most famous Women's Designer Tops available for sale.
This charming top lets you enjoy your much needed off from work with incomparable comfort while pulling out the girlish attributes that you bury inside of you in this global race for success. 
We at Southern Honey Boutique help every woman embrace herself the way she is. And we accomplish it by blending rights elements in all of our collections. Thus, celebrate this Black Friday with us for finely crafted apparels.