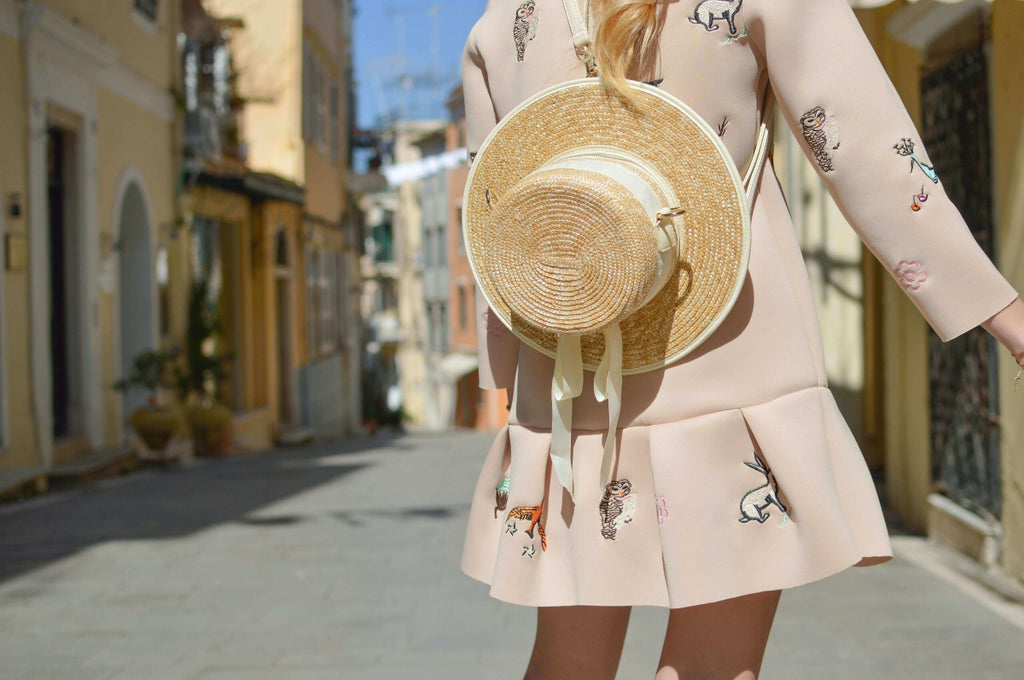 8 Irresistible summer outfits that deserve a place in your wardrobe!
Summer calls for light and colourful outfits that make you feel fresh and free all day long. 
Southern Honey Boutique has all kinds of cute summer women's wear that are a must-have for your summer wardrobe.
From exciting fun night's with friends to sizzling hot dates, we have the best of seasonal must-haves that you can wear all around summer and maybe beyond.
No matter what events or functions you are planning to attend, our wide collection of summer ensemble is just the right pick for you.
Can't wait to shop?
Let's have a look at a few of our awesome summer collections.
Maxi dresses for the win!
A summertime staple, Maxi dresses are comfortable outfits that are fit for any occasion. They are airy and breathable and hence, work everywhere.
So with that in mind, The Shannon maxi dress from trendy online boutique is a perfect fit for your summer outfit. The soothing blue and pink colour of this dress makes you glow even in the summer heat. Its soft flow around you feels like being wrapped in the bright blue sky. The long flow of this maxi dress makes it an ideal wear for a beach party, just a few accessories like a bracelet and a straw hat and you are good to go.
Short dresses, a killer combination of cuteness and hotness
Short summer dresses have a special place in every woman's wardrobe, after all, who doesn't want to look sexy and cute at the same time. They are undeniably versatile, comfy and fun to wear. 
This is exactly why Fall for the season dress is what you need to have in your summer wardrobe. As the name suggests this summer dress does make you fall for it head over heels. 
The intricate print of the dress, the long puffed sleeves and the neck pattern looks cute at the same time the short length draws attention to your long sexy legs making you look hot. 
So, what else do you need? Just grab our season staple, pair it up with high pencil heels and rock the look!
Go Rompers, because who has time for too many clothes?
Doesn't stick to your legs, looks cute and lets you breathe. Goes almost with every kind of footwear, may it be heels or shoes. Perfect for any occasion. 
On a date? Yes. To college? Yes. They even work for daytime weddings and birthday parties. Well, what else do you need?
The Zeni Flutter Romper  is one such clothing article you'll love having in your wardrobe. With a cool knot design on the back and a ruffled pattern on the front side makes it a perfect summer romper. It is classy and cute at the same time and looks good on more than one type of occasion. 
Tie-Dye is the new cool
Tie dye on fabrics looks so cool and never goes out of style. But tie-dye and jumpsuit? Killer combination, right?
This unique and Tye-Dye Strapless Jumpsuit from Southern Honey Boutique is something you wouldn't regret having in your wardrobe this summer. The airy feel of this fabric makes it super comfy for any occasion. With a little beach wave here and a little light makeup there, you'll be good to go. You don't need much styling, not many accessories. Just some statement earrings if you like and that would be enough.
Tank tops, commonest but the prettiest
Colourful tank tops can always be a good summer outfit, isn't it? Have a look at the Ready for my close up tank top from an online clothing boutique to have a glimpse of one of the best tank tops available online.
It's a perfect combination of the knitted corset on the front side and a sizzling hot backless design. Available in seven different colours, these tops can be paired up with jeans, shorts, skirts or any kind of bottoms for that matter.
Polka dots rock, today and tomorrow
One of the most highlighted patterns in summers, polka dots are just the cutest prints for women summer outfits.
They give a vintage look to your outfit, and the Keep me in spots top from our online boutiques in the USA is just the perfect top you'll need for your summer outfits. With a little ruffled three fourth bell sleeves, this top is available in two colours: Navy and Coral. Choose the one that suits you and wear it as a summer outfit.
Leopard pants
You might be thinking that leopard print doesn't look like a summertime wearable but only if you pair it up with a black or white camisole or plain tees, the result is sizzling.
The Christina Leopard Pants from Texas boutiques adds the missing drama in your summer wardrobe. If you are looking at going bald just pair it with a plunging red hot tank top and black faux leather shoes. Trust us when we say you have nailed it! 
Kimono for the statement look
Sometimes, you don't really need an entire outfit to look perfect. Instead, you can make do with one statement piece of clothing from your summer wardrobe. This summer, let that statement piece be a kimono as it adds a fresh touch of drama to any ensemble, be it a tank top and jeans, dresses or even formal office wears to give it a soft look.
Have a look at the Let's go to Vegas Kimono from Texas online boutiques. This kimono comes with a sheer fabric which makes it fit to wear with camisoles and sleeveless tops to look classy and hot at the same time. It is available in various colours and will definitely help you get a chic look.
Wrapping it up:
So ladies by now I am sure you have already listed your must-have summer staples. All you need to do now is check our array of cute summer outfits from our Texas online boutique store and make it a part of your summer wardrobe to celebrate summer in style. You can even choose to mix and match a little bit to create your own creative summer outfits