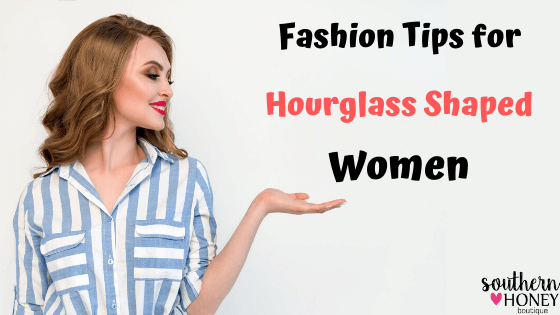 15 Important Fashion Tips for Hourglass Shaped Women
When it comes to women's fashion, the first thing that comes to mind is the figure and the unique body measurements a woman has got. The shape, curves and the weight of the body matter a lot. A very hot topic in the recent fashion world is the hourglass figure. So, what exactly is an hourglass figure?
In the fashion industry, the hourglass figure is considered as one of the four traditional female body shapes. The hourglass is usually defined by the measurements of a woman's body- the waits, hips, and bust. An hourglass figure has wide bust, narrow waist and wide hips with a measurement similar to that of the bust. The figure got its name as the upper and the lower half of the body is almost equal and larger than the middle portion of the body, i.e. the waist which makes the body resembles an hourglass!
If you're one of those lucky women blessed with an hourglass figure, then you've got yourself some killer curves to flaunt, charm the people around and may get some of that envies as well. However, seldom, unfortunate instances may draw some wrong attention towards you and that might make you comfortable. If you've got that hourglass figure and struggling between the online boutiques usa for the perfect dress for yourself, then you've arrived at the right place!
Let's look at the 15 prime fashion tips for your hourglass figure and how they will help you to flaunt your natural beauty and not let you feel embarrassed as well.
1. Try Your Hands on Wrap Dresses.
The classic wrap dress in an ideal dress to wear if you have an hourglass figure as it naturally draws attention to your waist. These kinds of dresses also let you flaunt your curves as well. While choosing, you can even look for waist ties or belts which will further help to have overall the complete attire with elegance!
2. Opt for Bodycon Dresses.
Bodycon dresses are the best to accentuate your natural body curves and features. These dresses completely stick to your skin and make you feel as if you're having a second skin. It completely uplifts the elegance of your bust and waist areas. And if you have a flat tummy, then it's just a cherry on the top!
We know, it's a little hard to choose crop tops, but we just want you to give it a go once before rejecting them completely! A crop top, when blended with a high-waist skirt and pants, exposes just a sliver of midriff and gives the most astonishing results. In the end, you're showing off the just the narrowest portion of your body and overall it gains you the perfect look for an hourglass figure.
These wrap blouses tend to draw attention to your waist directly without even adding any extra volumes to your bust. Keep in mind not to choose the blouses that have bows or some detailing at the top which would make the top look heavy and may ruin your figure.
Typically, peplum tops fit snuggly at your waist and then flare outward near the bottom hem, and even peplum dresses give a similar look like peplum top with a pencil skirt. The peplum outfits already resemble an hourglass and hence they will justify your natural curves more lusciously!
Women with an hourglass figure should look for a narrow and deep neckline like V-neckline sweaters and tops that you can wear with your favorite pair of jeans or skirts. These narrow neckline outfits will avoid you looking too busty and lower necklines will draw attention to your narrow waist, just where you want it to be!
Look for a well-tailored coat or jacket that has a defined waist in the form of tie or belts. A-line coats and trenches are also good alternatives, but puffer boxy jackets and straight coats without belts will hide your waist. The same goes for your blazers as well, they have to follow the shape of your body and highlight your waist.
Stripes are a great option to downplay your curves a bit and also not try to gain much of that attention to your hourglass figure. These are tailor-made dresses and will subtly compliment your curves and give them a new elegance!
When it comes to the lower half, the best thing that can go with your hourglass body is to elongate your legs. And for this, you can go to high-waists and wide-leg trousers. Also, a belt on those trousers will accentuate your waist even more and give you that drop-dead gorgeous look!
Pencil skirts are one of the popular options for an hourglass body type to flaunt those vivacious and ravishing curves. And you know what's the best part? These skirts are versatile and can be worn on any occasion- be it an office conference or a casual party!
While talking about jeans, the best thing you can do is skip all the low-rise cuts as they make your hips look wider and legs even shorter. Mid to high-rise pair of jeans to complement with your favourite tops or skirt is sure to enhance your hourglass body.
When choosing the pants for your hourglass figure, only the ones that are going to hug your lower body and hips are going to make a  proper justification to your natural body shape. In such a case, flared pants work the best as they are proportionate with the width of your hips and also provide a slimmer look on the legs.
If you love your properly shaped legs and want to flaunt them in your outfits, then mini-skirts and shorts are great choices to go with. You can pair them up with a fitted t-shirt or top and put on some sneakers for a casual look.
14. Put on Accessories like Belts and Scarfs.
A waist belt is the most perfect accessory to add to your wardrobe that will flatter your hourglass figure and gather all the attention to your narrow waist. And some light scarf is always a good-to-go with any outfit you're wearing to get that oomph look.
15. Proper Shapewear and Undergarments.
When you have an hourglass figure, along with the outerwear, you need to take care of your inner garments as well while flaunting those curves. Your undergarments should provide the necessary support for your curvy body and should comfortably lift your beauty. 
Finding all of these outfits to suit your hourglass body is one roller-coaster ride, isn't it? What if you find an online jewelry boutique for all your needs? What if we tell you you can get all of it in one place? Too good to be true?
Yes, we have gathered it for all in one place and you can find it at Southern Honey Boutique. Right from wrap tops and narrow necklines to a plethora of skirts and diverse pants, everything you need for your hourglass body is available at southern style boutiques.
So, what are you still looking at? Go and shop now at the best trendy online boutique and give your body the exquisite look it needs.